Specialist Medical Services
Specialist Medical Services comprises individual medical specialities offering multidisciplinary healthcare to CBD and local communities. Housed within modern, integrated healthcare precincts, Specialist Medical Services boast state-of-the-art amenities together with the latest advances in surgical technologies and coordinated specialist healthcare. Dedicated to providing the highest quality patient care, we take pride in bringing together medical specialists and surgeons who are recognised leaders in their field.
Whether you're a patient seeking the convenience, accessibility and proximity of a leading local multidisciplinary healthcare facility,or a general practitioner or specialist seeking diagnostic or referral services, Specialist Medical Services provides for all your specialist healthcare needs. Specialist Medical Services offers streamlined and coordinated specialist healthcare management in one central complex. With patient focus at our core, we're committed to maximising individual and community wellbeing by working together as a single management team.The proximity of our group practices to each other allows us to expedite, enhance and optimise the process of multidisciplinary care.
Located just a few blocks from Specialist Medical Services is our fully accredited Day Surgery facility, offering a variety of specialist and general surgical procedures. Our medical and surgical teams arefurther supported by on-site diagnostic services.Where a particular medical or surgical need is not available at Specialist Medical Services, our leading teams of doctors will refer you to a local public or private hospital offering the service in need, including transfer to Emergency.
CREATING AN ENVIRONMENT OF EXCELLENCE, MUTUAL TRUST AND RESPECT BETWEEN PATIENTS, DOCTORS AND COLLEAGUES.
Our numerous on-site specialist practices cover a wide range of medical disciplines including:
Eye Centre
OPHTHALMOLOGY Led by internationally renowned eye surgeon,
Dr Con Moshegov, Specialist Medical Service George Street Eye Centre is a purpose-built, leading ophthalmology clinic specialising in a variety of laser and lens transplant surgeries.​
Effective eye treatment begins with a thorough consultation and assessment as well as open discussion on diagnosis, expectations and treatment option suitability. With expertise in treating vision conditions from early childhood to those that develop in later years, our practice offers the latest advances in eye surgery, helping restore your vision to a near perfect state.​
SERVICES:
Cataract surgery
iLASIK surgery
Refractive lens exchange
Phakic intraocular lens implant
Laser vitreolysis​
HOURS: Mon -Fri, 8.00am to 5.30pm
PHONE: 02 9230 0010
X Ray
RADIOLOGY A central CBD diagnostic radiology and medical imaging practice, Sydney CBD X-ray merges the latest screening technologies with customised, personal attention.​
Our specialist radiologists guide you through your investigative procedures with the utmost of professional care, ensuring ease and confidence throughout your examination process.
Offering a comprehensive range of imaging services, Sydney CBD X-ray aims to identify and prevent illness through early detection. Supported by expert staff focusing on maximising diagnostic outcomes, at Sydney CBD you will be afforded quality medical services with exceptional patient care.​
SERVICES:
X-ray
Ultrasound
MRI
CT scans
Interventional CT​
Pathology
PATHOLOGY Laverty Pathology is one of Australia's leading specialist medical laboratory and pathology providers providing a full range of diagnostic testing and information services. ​
Laverty Pathology performs medical tests and analysis that aid your doctor in the diagnosis or detection of diseases, and measure the progress or recovery from a disease. We have specialised expertise in diabetic testing, cancer, cardiovascular diseases, infectious diseases, drugs of abuse screening and molecular tests.​
SERVICES: Blood tests such as cholesterol; body fluid testing; tissue pathology such as skin cancer analysis; cytology such as Pap smears; health screening and monitoring tests; drug screening and testing.​
HOURS: Mon -Fri, 8.00am to 6.00pm, Sat - Sun, 9.00am to 1.00pm
PHONE: 0413 246506
EMAIL: TBA
Cardiology
CARDIOLOGY Heart disease is one of the leading causes of death in Australia making timely diagnosis key to early treatment and heart disease prevention.​
Harbourside Cardiology is an innovative, high-tech cardiology clinic offering cardiology review and consultation, together with a wide range of diagnostic services ranging from ambulatory 24 hour monitoring to
cutting-edge CT coronary angiography. Managing cardiac care from diagnosis to treatment on-site, our leading team of cardiologists also provide cardiac intervention and surgical care through our private and public hospital affiliations.​
SERVICES: ECG (electrocardiogram); Treadmill exercise ECG Echocardiography; Stress echocardiography; CT coronary angiography; 24-48hr ECG holter monitor; 24hr ambulatory blood pressure monitor
HOURS: Tue, Fri, 8.00am-12.00pm, Wed,Thur is 2.00pm-6.00pm
PHONE: 02 8379 0355
Pharmacy
PHARMACY Your health matters, come in and see your friendly pharmacists who can speak multiple languages (English, Mandarin and Cantonese).
We PRICE MATCH all medications at our competitor's price.
SERVICES:
FREE Medication Reviews;
FREE Blood Pressure Monitoring;
FREE Scripts On File Service;
Medication Blister Packing​
HOURS: Mon-Fri : 9:00am -6.00pm
PHONE: 02 867 66930
Star Beauty Cosmetic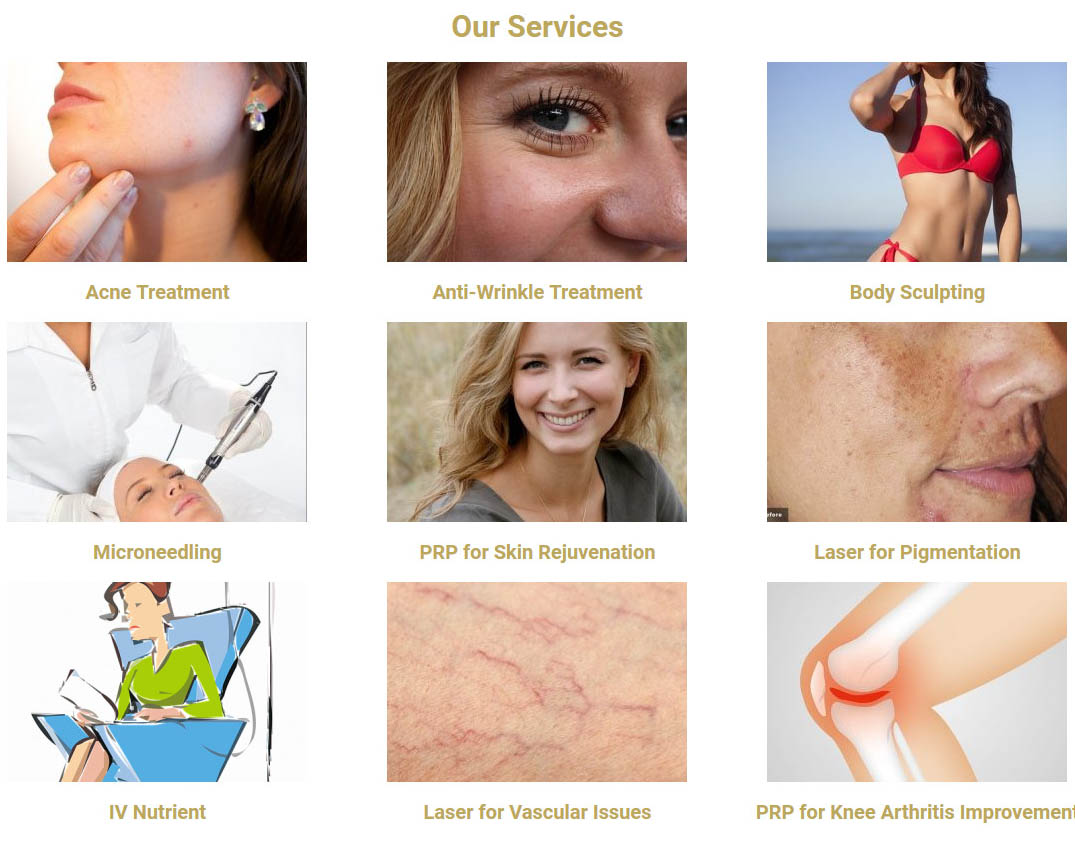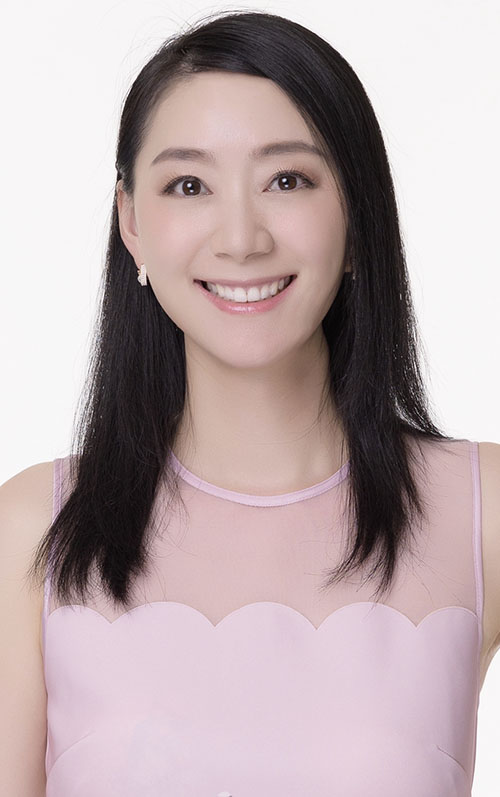 Dr Mirabelle Wang
General Practitioner (GP)
Cosmetic Physician
MBBS, BSc (Med) University of Melbourne
FRACGP, DCH
Professional Certificate of Aesthetic Medicine
Member of ACAM
Member of AAAM


Dr Mira graduated from Melbourne University Medicine in 2006, and have worked in a number of hospitals such as Gold Coast Hospital, Wyong Hospital and Rockhampton Hospital, Royal Brisbane and Women Hospital, Royal Prince Alfred Hospital, St George Hospital as well as various medical centres in both metropolitan and rural areas such as Sydney, Toowoomba QLD and Young NSW.
Dr Mira completed her medical education, internship, residency as well as general practice (GP) speciality training in Australia. She is fluent in both English and Mandarin and has had many years of experience caring for communities in metro and rural areas and different cultural and social diversity, and she enjoys interacting and helping patients of all types and ages.
Dr Mira is very passionate about her work in general practice as well as cosmetic medicine.
In the general practice field, Dr Mira is inspired to always do her best to help every patient to achieve the best possible outcome whether the focus is on prevention of treatment of existing conditions.
In the area of cosmetic medicine, Dr Mira places a strong focus on providing customers with cosmetic advises and treatments in a clinically safe environment with her practice being compliant to the Australian medical standards to ensure that the health and wellbeing of her customers are always the top priority while working together to achieve the best cosmetic results possible.
As a fully qualified medical professional, Dr Mira takes pride in her work, and the potential to improve her customers' quality of life through cosmetic medicine. She will always stay true to herself and holds her integrity high by making sure she always does the following:
Do not advocate procedures that are unnecessary.
Only carry out procedures after fully communicated to the customers and receiving explicit consent to proceed.
Always follow up with the customers to check the progress of their recovery and conduct an evaluation to determine if desired outcome has been achieved, address any concerns customers may have, then decide on the next course of action if extended monitoring or further treatments may be required.
Dr Mira has special interest in the following areas:
General Practice (GP)
Women's health
Children's health
Skin cancer medicine and surgery
Osteoarthritic knee platelet rich plasma (PRP) injection
Cosmetic Medicine
Laser treatments
Body contouring
Pigmentation
IV Infusion
Anti-wrinkles
Skin tightening
Acne management
Contact
Star Beauty - Chatswood
Address: Shop 8, The Concourse, 409 Victoria Avenue, Chatswood NSW 2067 (HealthPac Medical Centre, The Concourse)
Tel: 02 8866 5322
Email: info@starbeautycosmetic.com.au
Star Beauty - Sydney CBD
Address: Level 11, 501 George Street,Sydney NSW 2000 (MediCentral CBD, Regent Place Shopping Centre)
Tel: 02 8866 5322
UnionPay
Locations:
Medicentral, 501 George St, Sydney NSW 2000
Healthpac Medical Centre Hurstville:10 Park Rd, Hurstville NSW 2220
Healthpac Medical Centre Chatswood: The Concourse, Shop 8/409 Victoria Ave, Chatswood NSW 2067
Preferential range:
All UnionPay Cards (card number starting with 62)
Activity content:
Spend $40 to get $5 off
Spend $75 to get $10 off
Activity Rules:
1. Payment must be made with a valid UnionPay Card.
2. UnionPay card holder can only enjoy the offer once a day.
3. MediCentral reserves the right of the interpretation for the offers.​
Exception Clause:
1. The terms and conditions of the promotion is applicable to the merchant. Details can be consulted from customer service staff.
2. A cardholder shall present his/her UnionPay card (card number starting with 62) and pay his/her bill(s) using UnionPay's online system before he can enjoy relevant offers.
3. UnionPay International is neither vendors nor service providers, thus UnionPay International is not responsible for the products or services provided by the merchant. Any obligations and liabilities relating to such products or services and all auxiliary services should be borne by the merchant.
4. UnionPay International and the merchant reserve the right to cancel, revise, suspend or terminate all or any parts of the promotion, or revise the terms and conditions herein contained, at any time without prior notice or reason. In case of any disputes, the decision of UnionPay International and the merchant shall be final and binding on all parties concerned.
5. In case of discrepancies between English and Chinese versions of these terms and conditions, the Chinese version shall prevail.
活动范围:
所有银联卡(卡号以62开头)
活动内容:
消费满澳币40元,立减澳币5元
消费满澳币75元,立减澳币10元
活动细则 :
1. 必须使用有效的银联卡付款
2. 银联卡持卡人每人每一天仅限用一次。
3. 活动最终解释权归MediCentral所有。​
免责条款
1.此活动条款及细则适用于合作商户,活动详情请咨询店内客服人员。
2.持卡人须出示并使用银联卡(卡号以62开头)消费,方可享受有关优惠。
3.银联国际并非产品或服务供应商,故此将不会就有关产品或服务承担任何责任。任何有关此推广的产品或服务之责任,一概由活动商户负责。
4.银联国际与合作商户保留取消、更改或暂停此推广之任何事项或修改活动条款及细则之权利,而无需预先做出通知或解释,恕不承担任何有关优惠或条款更改或终止所引起的责任。
5.如有任何争议,银联国际与合作商户保留最终解释权。如有中英文条款差异,一概以中文版为准。
银联支付
活动范围:
所有银联卡(卡号以62开头)
活动内容:
消费满澳币40元,立减澳币5元
消费满澳币75元,立减澳币10元
活动细则 :
1. 必须使用有效的银联卡付款
2. 银联卡持卡人每人每一天仅限用一次。
3. 活动最终解释权归MediCentral所有。​
免责条款
1.此活动条款及细则适用于合作商户,活动详情请咨询店内客服人员。
2.持卡人须出示并使用银联卡(卡号以62开头)消费,方可享受有关优惠。
3.银联国际并非产品或服务供应商,故此将不会就有关产品或服务承担任何责任。任何有关此推广的产品或服务之责任,一概由活动商户负责。
4.银联国际与合作商户保留取消、更改或暂停此推广之任何事项或修改活动条款及细则之权利,而无需预先做出通知或解释,恕不承担任何有关优惠或条款更改或终止所引起的责任。
5.如有任何争议,银联国际与合作商户保留最终解释权。如有中英文条款差异,一概以中文版为准。
ENDOCRINOLOGY
Hormonal diseases and diabetes are common genetic and lifestyle disorders with the potential for serious long-term health consequences.
Our highly trained and experienced team of endocrinologists are experts in often complex endocrine diseases and their precursor symptoms, focusing on accurate diagnosis and superior patient care.
SERVICES:
Hormonal imbalance
Diabetes
Thyroid disease
Adrenal disease
Pituitary disease
Osteoporosis
Weight & metabolism